Last February, a very dear friend of mine was going through a tough time. A terrible thing had happened to him, and I was frustrated by the distance that separated us, so I proposed that we meet somewhere. I wanted to offer distraction, nothing more. Hopefully someplace warm, as it was bitterly cold in both our respective cities. I suggested Las Vegas, the capital of distraction, but he demurred. New Orleans, he said. He wanted to go to New Orleans.
He didn't say why, and I didn't ask. It was his trip, after all. So in the dead of winter, we fled our respective Northern states and met up in the jewel of Louisiana.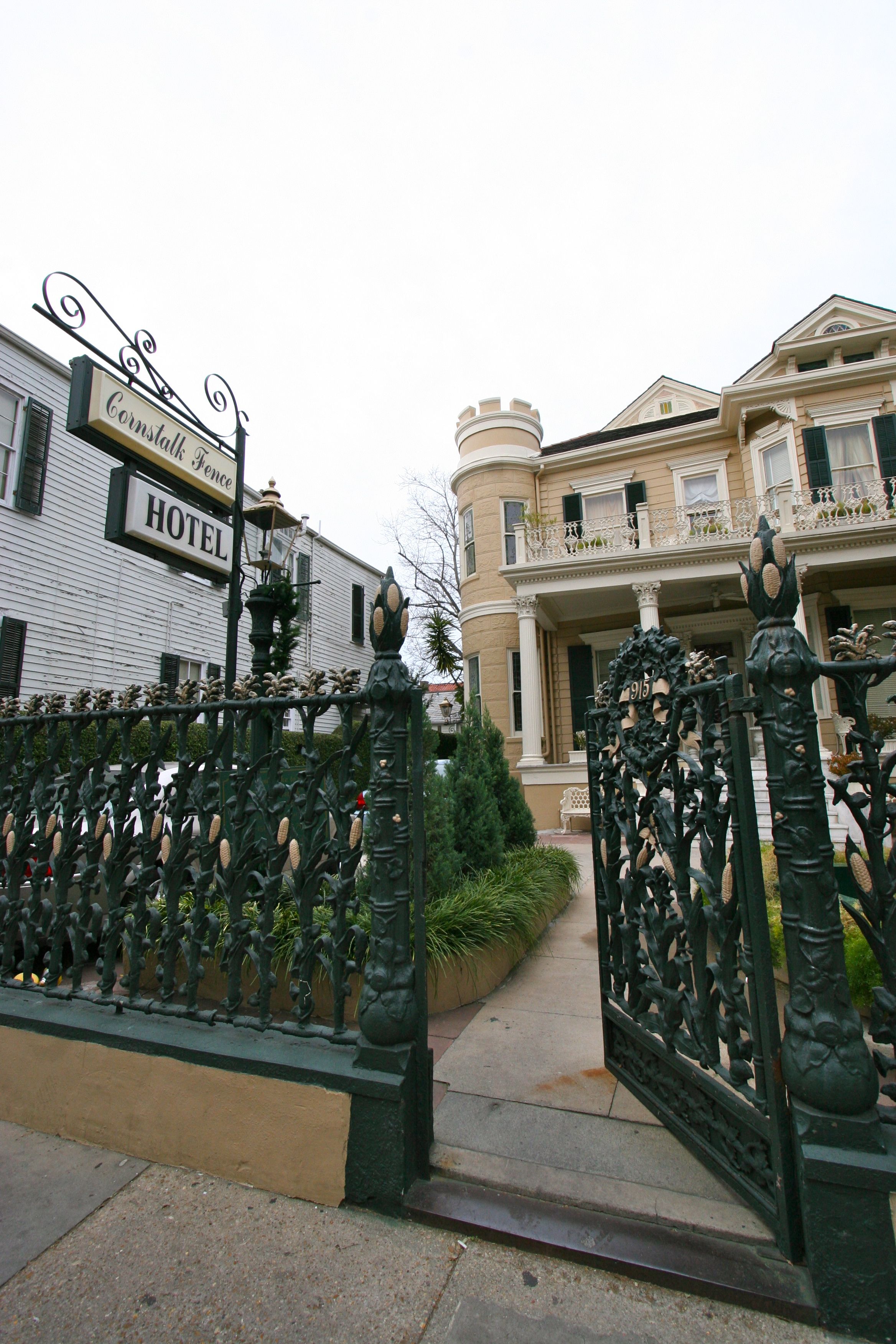 After the Deluge
New Orleans will never be the same as it was before Hurricane Katrina. Many of the familiar things I've always loved about the city, however, remain intact. The French Quarter, where most visitors spend the majority of their time, largely escaped the devastation. The private home there where I proposed to my wife fifteen years ago still stands, as does the Cornstalk Hotel in the Vieux Carre' on Royal Street where her mother and father spent their honeymoon (and where you can still rent a room for as little as $75 a night.)
On the drive in from the airport, however, I can still see boarded-up houses and the real damage that remains, as well as occasional lines on the buildings that represent the high-water mark of the flood that followed when the levees gave way.
Taking the Air
I meet up with my dear old friend. Over the next two days we do not do much. We sip strong chicory coffee at Café Beignet. Feast on po' boys. But mostly we simply walk and talk. We savor the act of breathing outside air without pain, something it is hard to do in the Midwest in February. We wander down unfamiliar streets and into churches and bars, poking around and talking some more. There are some cities where activities seem almost beside the point, and it is enough to simply marinate and pass the time. New Orleans is one such.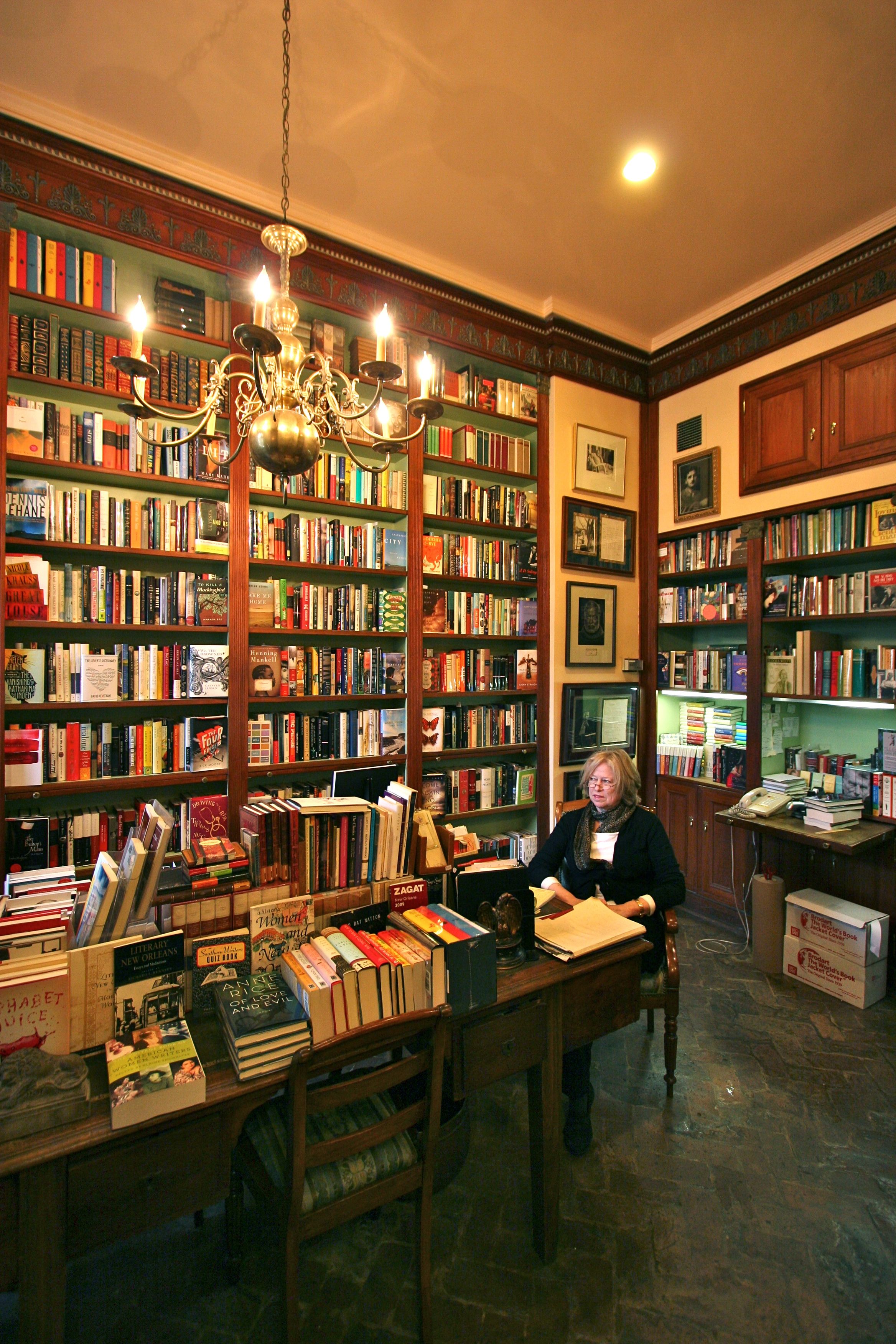 Home Away from Home
We stumble upon a promising-looking bookstore down Pirates Alley and instantly feel at home. Faulkner House Books is one of those literary emporiums that feels like it was created not by a committee of marketers but by an individual who really loves books. And it is. Owned by an attorney who specializes in rare volumes and first editions, it is the sort of place that Faulkner himself would likely have been partial to.
There aren't many books to choose from. Maybe a few thousand or so. But they are all great books. The legendary southern writers are all represented here including Faulkner, Walker Percy, Tennessee Williams, Grubb, Styron, Dickey and many others. And the vibe is perfect, like that of a library in a fine home that houses a beloved personal collection. You almost feel funny asking if you can buy one. Luckily, you can.
A Storehouse of Voices
Just off Jackson Square is the Presbytere in the Louisiana State Museum that features the permanent Katrina exhibition. Dedicated to documenting and contextualizing the horrible disaster of Hurricane Katrina, it is a must for anyone who seeks to fully understand what the storm wrought here.
You enter under a ceiling of glass bottles, lit from above and each containing a curled paper message. Every bottle is symbolic of a story of individual struggle, of personal loss, of a desperate appeal thrown out to the void, a last hopeful wish. And there are so many of them.
Underneath this suspended canopy of bottle glass is the drowned piano of longtime NOLA resident Fats Domino. It is displayed as found; broken, pitched onto its side, the white keys darkened from mud and brine — silenced. The bottled pleas for help above and the dead instrument below form a mute chord in the air that rings in my head for days afterward.
The Katrina museum does not shrink from the human cost of the event, but nor does it wallow in it. To walk through the rooms is to viscerally re-live the story that the residents here can never forget.
The New New Orleans Cuisine
The day wanes and we set off for Uptown. Every trip has to have at least one splurge dining experience, and we had one in mind. The old guard is still here in New Orleans, of course, Commander's Palace, Emeril, Antoine's and a long list of other worthies, but for a trip that was meant to be about looking forward, we chose Patois on Laurel Street near the Garden District. It occupies a small corner of an old building; the kind of place where you walk in the door and you're instantly in the middle of the restaurant. While it feels like a diner, do not be deceived: the food is killer. Chef Aaron Burgeau has been a semi-finalist for the James Beard award for Best Chef: South for three years running. I have the roasted pheasant breast and confit leg. It's so good that I call my wife back in Wisconsin to read her the ingredients and preparation. By the time I get to the spiced foie gras emulsion she's telling me how much I suck. I decide not to tell her about the crispy pork belly or the amazing grilled lamb ribs. The ultimate comfort food. My old friend and I bask in the glow of wonderful food, drink and old friendship. It feels good.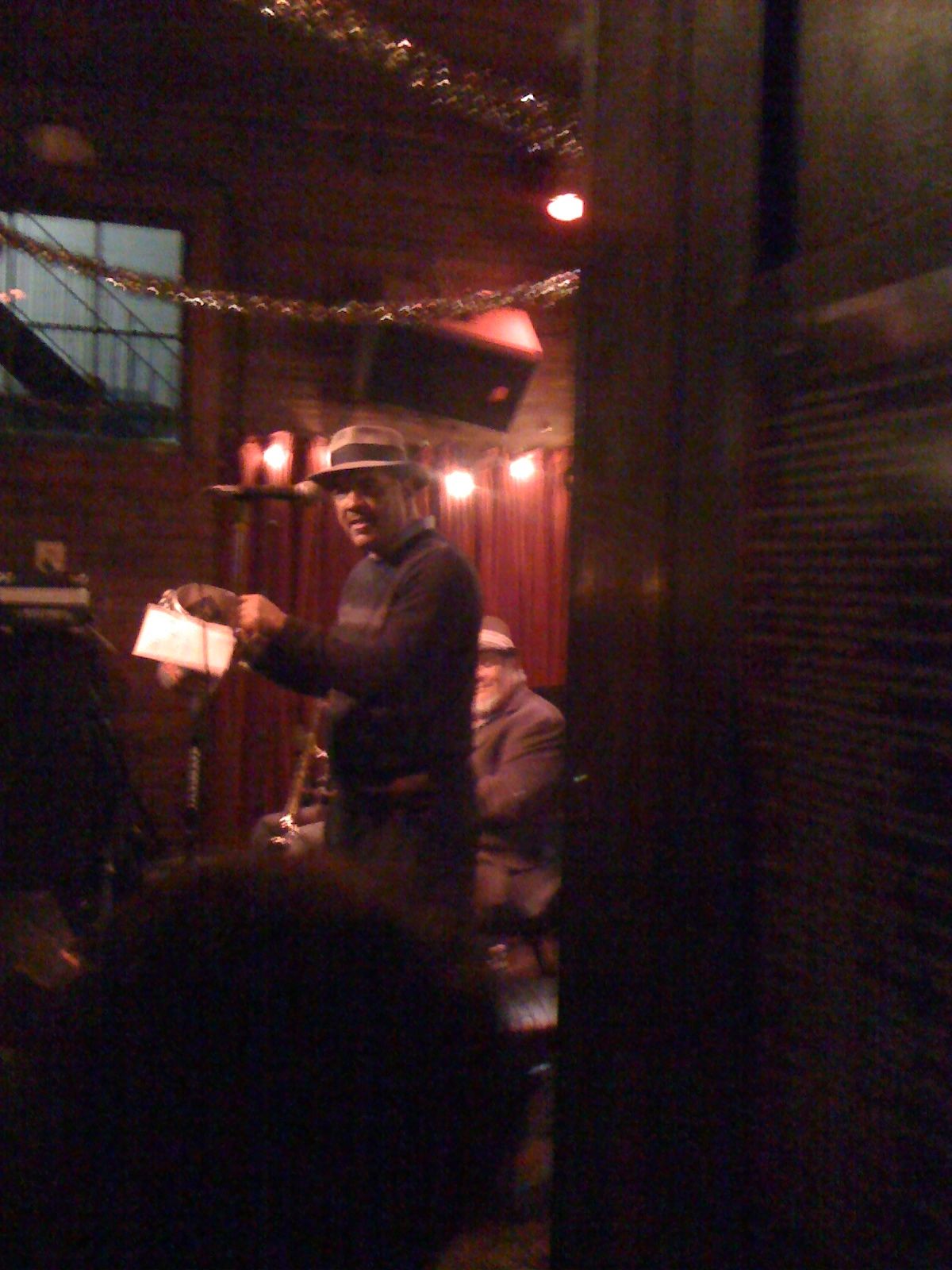 Dancing on Frenchmen Street
On Frenchmen Street, in the Faubourg Marigny neighborhood, the music scene is thriving and the audiences are here in force. On a Friday night, we're shoulder to shoulder with a crowd of laughing, jubilant locals—everyone from college students to likkered-up Grandmothers—at The Spotted Cat. The atmosphere is less that of a music club than a revival meeting. People in the audience are cheerfully disrespecting each other's personal space, like a litter of puppies rolling around in a basket. When I turn to order a beer from the bartender, a middle-age woman hears something in my voice and asks, "Are you not from around here?"
First of all, the very fact that this question was asked of me is indication that I'm out of the thick of the tourist areas. You would never be asked such a question on, say, Bourbon Street, where it is assumed that everyone in sight is from somewhere else. But there was more in her question. When I tell her I am down to visit with a friend, she becomes serious, and says with genuine feeling, "Thank you for visiting", as if I had made a pilgrimage to the hospital bed of a recovering loved one that was important to both of us. With what I hope is equal gravity, I thank her back.
A Terrible Thing Happened to New Orleans
It's true. And it cannot be undone. Yet the old city endures. The spirit of New Orleans will not be denied. I wonder if that indomitability has perhaps infected my dear friend. I hope that it has. He and I sit in the cool, lush courtyards with our cups of coffee and talk through his troubles and I know that I don't have an answer to offer him. I cannot fix the terrible thing that has happened to him. But I can listen, and I can visit with him. And for friends, sometimes that can be enough.
During our trip, I nurse this romantic notion that he has felt pulled to this city that is still in the act of repairing itself, so that he can begin to find the elusive path to his own mending. On our last morning, my old friend and I say our goodbyes, and I tell him my theory, and ask him if it's true. But he smiles and shakes his head no. No, he just loves New Orleans and wanted to visit. And he was glad he did. And maybe that can be enough, too.
I'd love to say that New Orleans is better than ever. That it's like Katrina never happened. But I can't. What I can say is that New Orleans bears her scars with dignity. And while it is a changed place in many ways, a life, and a unique culture, persist here. I still love to visit it. And it remains as worthy of that love as ever it was.
Story and Photography ©Robert Bundy