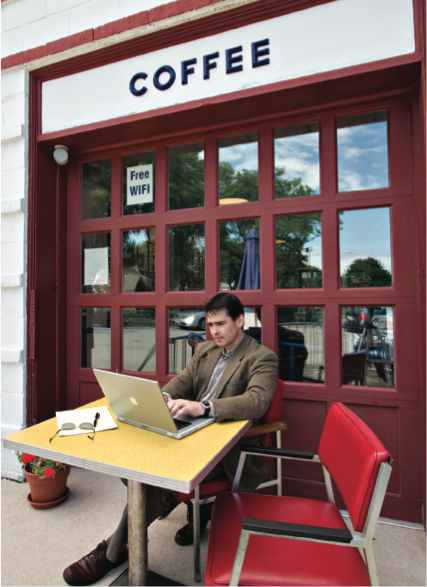 Robert Bundy is a nationally award-winning writer, editor, and columnist. He has visited 33 countries and more than 300 cities in the last ten years and still gets a charge out of getting his passport stamped. Rob serves as editor-in-chief of TravelersRoundtable.com, and convenes The Travelers Roundtable series on WUWM Public Radio Milwaukee's Lake Effect with host Mitch Teich. Rob has been a contributing essayist to WUWM since 2009.
Rob's work as editor/writer/photographer for Subaru Drive magazine and Subaru Drive Performance magazine was recognized by the Folio Eddie Awards for Editorial Excellence four times in 2015 and 2016. He also recently won the Gold Award for Best Travel Feature from the Parenting Media Association, as well as the Silver Award for Best Columnist/Reviewer from the same body. Robert was founding head writer & editor for the critically acclaimed Lemon Magazine where he conducted interviews and wrote feature essays on art, design, music, film, and other aspects of popular culture. Rob was recognized for his work on Lemon with an award from Communication Arts in 2006 in the Editorial category. Rob also served as associate editor for Lemon's predecessor, GUM Magazine, and was that publication's most prolific contributor.
As the former editor-in-chief of Milwaukee Home & Fine Living magazine, Rob wrote about architecture, design, and fine arts, logged dozens of television appearances to support the publication, and was also one of the publications most prolific writers. His screenwriting has been honored at the Austin Heart of Film Festival and the Chicago Film Festival, he's been commissioned to write poetry for The Book of the Prague Marathon, written comedy for Chicago's Second City business theater, and continues to slowly and senselessly kill himself restoring a seven-bedroom Victorian house near Milwaukee's lakefront. Most importantly, he is a support system for an arrogant and willful pug, a radiant, patient wife, and the greatest nine-year-old boy in the world.